Construction
Our Construction Division's core competence rests in its ability to hand multi-discipline construction works such as:
Civil Mechanical & Piping
Electrical & Instrumentation Structural Steel Erection
Engineering Support Services
Provision of highly skilled and semi-skilled human resources for
Plant shutdown and turnaround works Plant Maintenance
Support Services for Plant Construction Works Other Support Services.
Industrial maintenance services are complementary to our construction activities offering full spectrum of services together with a stand-alone role each having its own specialized skills and requirements.
Trading
Presently we are the suppliers of Fasteners, Bolting components, Pipe, Pipe Fittings, Valves, Flanges, Equipment and Tools, Drilling materials, Fire Fighting Equipment and Safety Materials including Mc Master, Grainger items which are coming from different manufacturer's in U.S.A., EUROPE, JAPAN and other countries. We have expanded our team and already negotiated with so many international companies, which made us capable of supplying any products as per your requirements. We have two showrooms in Jubail, "the fastest growing industrial city in Saudi Arabia", with huge area for products stock without damaging its quality. We are constantly looking for new products to add to the range as we seek to maintain our reputation for the highest quality at the best price.
Fasteners/Bolting Components, such as:
Stud Bolts, for ANSI FLANGES
ASTM A193 B5, B6, B7, B7M, B16, B8 class 1 and 2 ASTM A193 B8M class 1 and 2 , B8C class 1 ASTM A320 class L7, L43, B8, B8T, B8M, B8C
Nuts, ASTM A194 Grade 2H, 2M, 3, 4, 6, 7, 8, 8T, 8M, 8C
ASTM A453 Grade 660, Model 400 & 500, Inconel, Incoloy Hasteloy, Nickel from low to high temperature which are coming directly from the manufacturer.
Hex Head Machine Bolts with Hex Nut such as:
ASTM B7, A325, A307, Grade 8.8, 4.6 from Carbon Steel to S/Steel and coated such as Hot-Dip, Electro, Cadmium, Zinc and PTFE.
Fabrication : ( All kind of Fabrications)
All Types of Anchor and U-Bolts, such as: Type I, 2, 3 & 4 as per Aramco Standard.
Pipes and Pipes Fittings, such as:
Pipes and Tubes, Carbon Steel to S/Steel, Seamless and Butt weld Fittings, Elbow, Equal Tee, Concentric & Eccentric Reducer, Reducing Tee, Couplings, Nipples, Plug & etc.
Flanges, from Carbon Steel to S/Steel such as:
Weld Neck, Socket Weld, Slip-On, Screwed, Blind and Ring Joint, RF./ FF
Valves from Carbon Steel to Stainless Steel such as:
Gate, Globe, Check, Ball, Butterfly and Safety Relief Valves
Safety Protective Materials such as:
Safety Shoes, Helmet, Goggles, Mask, Coverall, Harness and other Safety materials used for safety in construction.
Piping Materials and hand Tools:
Pipe repair clamps, Pipe welding clamps, Hydrostatic test pumps, Drain Test Plugs, Pipe and tubing cutters, Sockets, Spanners, Pipe Wrench Pliers, Screw Drivers, Nut Drivers, Torch Drivers and other allied materials.
Our Sister Concerns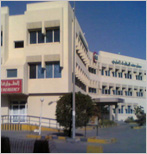 Contact Us
Head Office
P.O. Box 10375
Al-Hassa – 31982
Saudi Arabia
Tel : (03) 531-3333
Fax : (03) 531-3010
sosco5985@hotmail.com