Camp Facilities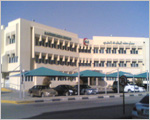 SOS has a fully furnished camp facility within Jubail city which can accommodate about 5000 people of various categories. Food and the facilities provided to each occupant gives them an homely atmosphere.
We also have a new camp having more than 70 rooms near to the present camp, the construction of which is completed.
Since the company owns a camp the accommodation provided to our employees are the best in the industry.
Our camp is ideally located in the middle of Jubail Industrial city and down town. It takes only 5 minutes journey from our camp to both down town and industrial city. Our camp is almost 10 KM away or 10 minutes drive from Saudi Kayan Project.
The rooms are built by concrete blocks. Our rooms are equipped with brand new air condition, best quality bunk beds, Television, Refrigerator etc (Only for senior and junior). We also provide new and good quality beddings. Our labour (6 X 1) rooms are well furnished and enough area ( 4m X 4m ) for 6 people to use at a time.
We have our own registered catering service, which is one of best in Jubail. We have a good team of cooks from different nationality to provide the actual tasty food of each nationality. This is one of the main reasons that all of our customers are staying here for a long time.
We have very good recreation facilities like snooker table, pool tables, basket ball courts, gymnasium room, big TV room, volley ball courts etc. Our newly built Mosque with juma prayer can occupy more than 1000 person for their prayer at a time. We have a special team of cooks from China to prepare best Chinese food.
Internet is an inevitable part of our life in these days. We are glad to say that in our camp we have a big internet cafe with high speed DSL lines. We have 24 hours working security system. We have good fire fighting system, which is approved by civil defense.
Our camp is neat, well planned and equipped adequately to offer nice living atmosphere and facilities for the inhabitants with respect to the various categories. We have a fully developed camp office and a team of dedicated office staff and technical staff for supervising, operating and maintaining the camp facilities almost round the clock.
Our Sister Concerns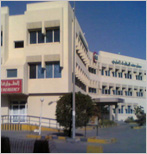 Contact Us
Head Office
P.O. Box 10375
Al-Hassa – 31982
Saudi Arabia
Tel : (03) 531-3333
Fax : (03) 531-3010
sosco5985@hotmail.com