Trading & Contracting
Sons of Saleh Al-Maghlouth Co. Ltd. (SOS) is a 100% Saudi owned company established in the year 1988. SOS has completed over two decades of dedicated services in the construction and industrial services mainly in Saudi Arabian Oil Company (SAUDI ARAMCO), Saudi Basic Industries Corporation (SABIC), Marafiq, Royal Saudi Naval Forces, Samsung, Consolidated Contractors Company (CCC), and various other international companies operating in Saudi Arabia. During the past decade, the organization has achieved substantial growth in all spheres of services with high caliber and standards required by our clients.
Our undertakings are in the fields of Civil, Mechanical, Electrical, HVAC, Instrumentation, Construction and Maintenance. We continually strive to improve our performance and to complete the project within the scheduled time, while maintaining standards of quality and safety during the execution. Over the years, SOS roped in professional management, and has a simple, well defined organization structure that lends itself to the needs of the construction and maintenance sectors. Today, SOS provides contracting and support services in diverse fields. SOS has about 900 employees, with over 100 engineers and/or equivalent personnel of various disciplines. SOS personnel have played key roles in executing various prestigious projects undertaken by us.
Procurement for industrial projects is a tough task and requires highly experienced professionals and sophisticated systems to enable delivery of materials on time for projects. To ensure that material supplied is at the best price with appropriate quality, SOS has set up extensive "Supply Chain Network" with reputed suppliers and its affiliates. Material control involves extensive logistics and distribution for a geographically diversified company. SOS has fully equipped store it maintains inventory of essential consumables and project related items for quick distribution to project sites.
Our Sister Concerns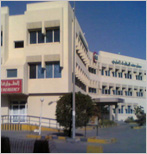 Contact Us
Head Office
P.O. Box 10375
Al-Hassa – 31982
Saudi Arabia
Tel : (03) 531-3333
Fax : (03) 531-3010
sosco5985@hotmail.com